Folding Wheelchair Ramps
The Ramp People's folding wheelchair ramps with aluminium surface are all available to buy VAT exempt if you qualify.
These ramps are lightweight and durable, for indoor and outdoor use. This range folds down to half its width, making them easily portable. They require no installation, just rest on and go. Suitable for manual and electric wheelchairs or scooters.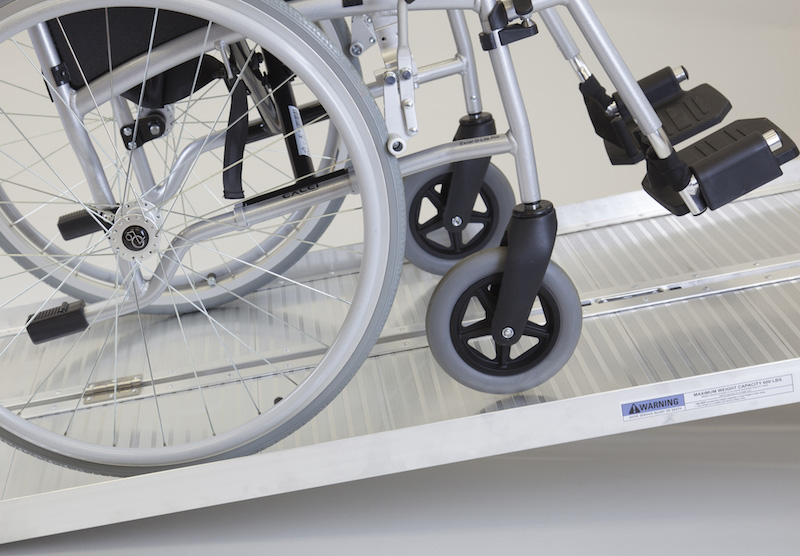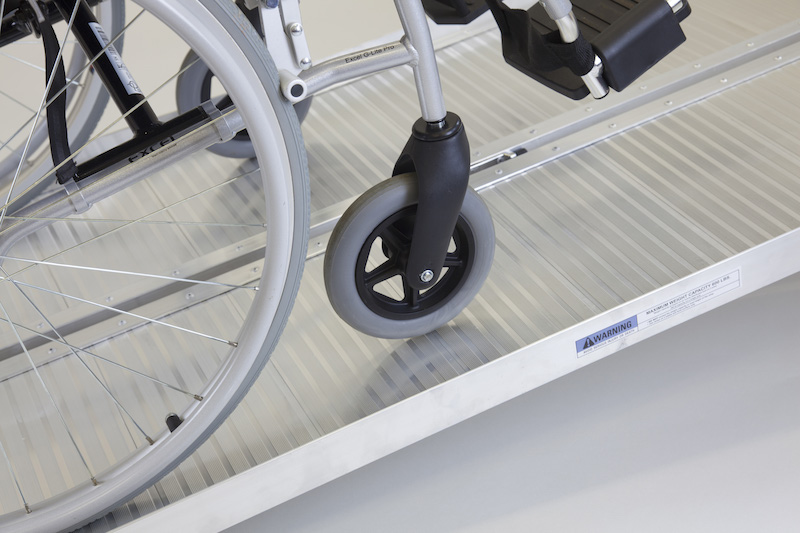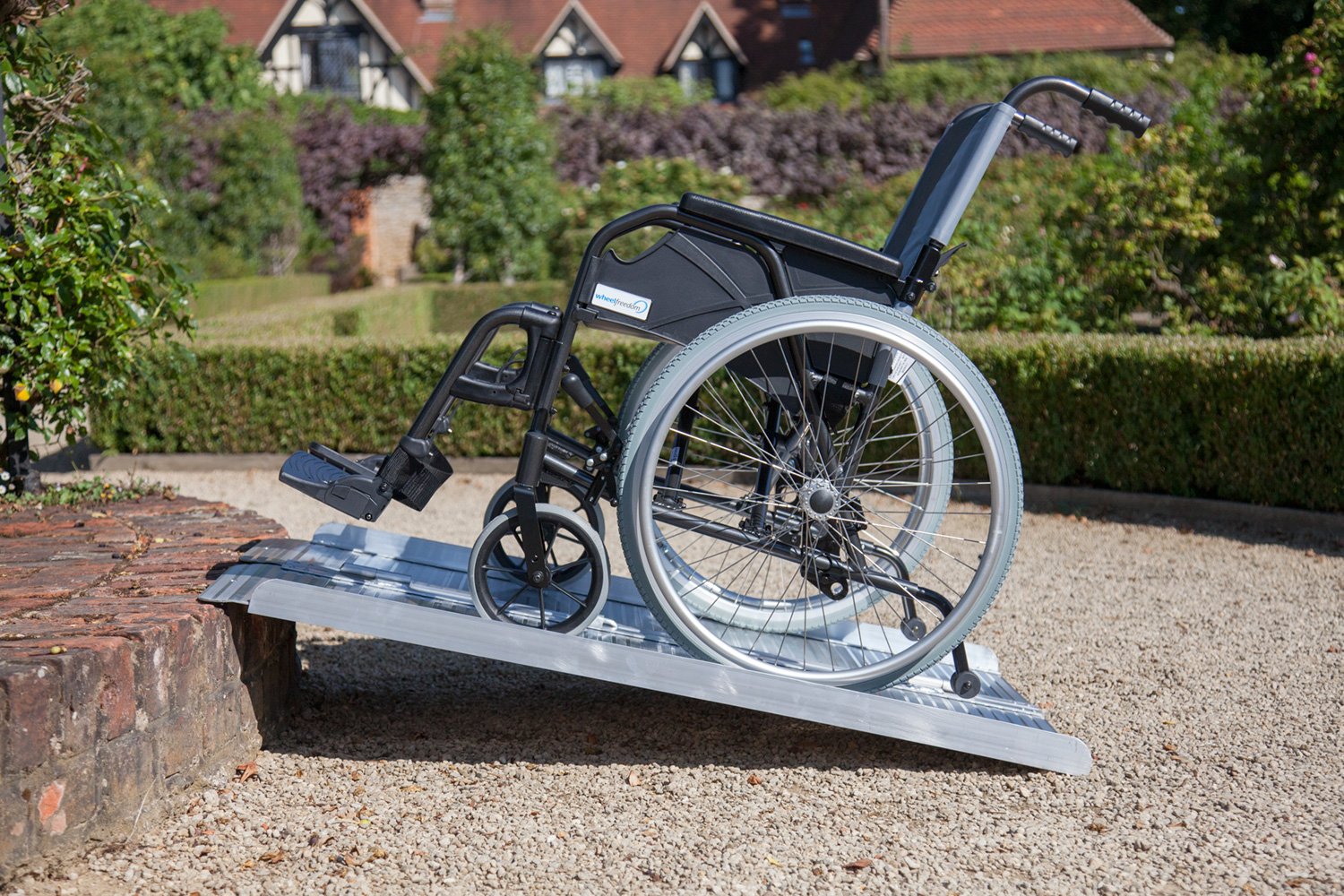 SKU
Capacity (kg)
Length (ft)
Length (mm)
Max load height (mm)
Surface
Total width (mm)
Weight (kg)
Price
TRP607-2
300
2
610
100
Aluminium
715
5.4

Ex VAT:

£34.00

Inc VAT:

£40.80

In Stock

view
TRP607-3
300
3
920
150
Aluminium
715
8

Ex VAT:

£60.00

Inc VAT:

£72.00

In Stock

view
TRP607-4
300
4
1220
200
Aluminium
715
10.4

Ex VAT:

£70.00

Inc VAT:

£84.00

In Stock

view
TRP607-5
300
5
1520
250
Aluminium
715
13.2

Ex VAT:

£90.00

Inc VAT:

£108.00

In Stock

view
TRP607-6
300
6
1830
300
Aluminium
715
15.8

Ex VAT:

£105.00

Inc VAT:

£126.00

In Stock

view
TRP607-7
300
7
2130
355
Aluminium
715
18.4

Ex VAT:

£109.00

Inc VAT:

£130.80

In Stock

view
TRP607-8
300
8
2440
405
Aluminium
715
21

Ex VAT:

£115.00

Inc VAT:

£138.00

In Stock

view
These double width track ramps offer a wide non-slip surface with a substantial weight load capacity suitable for use as a wheelchair ramp, disabled ramp, house ramp or by retail shops on the high street in accordance with the DDA act. The two hinged tracks simply unfold and can be positioned accordingly for maximum safety and support with an angled lip at the top of the ramp for added security. A centre mounted carrying handle enables easy portability.
Extremely high quality and durable these folding loading ramps are not to be mistaken for inferior copies seen elsewhere.
Suitcase Ramp Features Include:
Lifetime Guarantee on The Ramp People non-slip surface
Folding Ramp Design for easy storage and transport
Ramps lie flat for easy storage when not being used
Centre mounted carrying handle
Lengths from 610mm (2ft) to 2440mm (8ft) available
275kg to 300kg capacity/Open Width 700mm
Manufactured from lightweight aircraft grade aluminium (type 6005A)
Robot Welded for Solid, Strong and Durable Construction
Smooth access onto the wheelchair ramp
Edges on each side of the ramp to prevent accidentally wheeling off
Lightweight for easy handling and compliance with Health & Safety Guidelines
Large stock held for free of charge next day UK mainland delivery
The Ramp People are proud members of the BHTA and full subscribe to the BHTA Code of practice.