Our range of economy and premium lightweight rubber cable protectors provide the perfect solution for exposed wires and cables around the home or office. Our cable protectors are made from the highest quality vulcanised rubber to make them very durable and adaptable to different environments. Great for securing loose leads and electrical cables with our highly extruded lightweight rubber – protecting against electrical shocks and trip hazards in personal or work spaces without taking up room extra room or breaking the bank.
With lengths of up to 9 metres these economy and premium floor cable protectors come in varying widths of 64, 76, 78 and 100mm and will protect your wires and leads with extremely durable and flexible protection. Our cable protectors come with smooth sloping edges to create a sturdy and accessible ramp that allows foot traffic to pass over safely.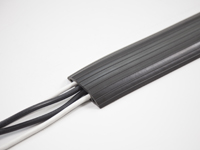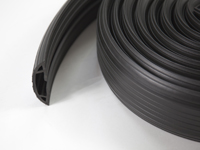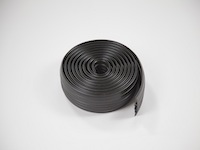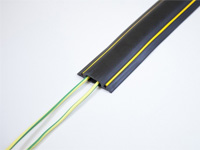 We provide an exclusive selection of either economy or premium lightweight cable organisers perfect for the home or office. Buy rubber cable protectors and cable covers with hazard warnings, varying lengths and sloping edges for seamless floor blending with our cable floor protectors you are guaranteed to find the ideal cable ramp solution for your home or office. read more
Our economy lightweight protectors and floor cable covers are an easy-to-use, affordable solution for elegant cable protection. Allowing for passage foot traffic, sack trucks and trolleys to pass over safely; they are made from highly extruded rubber to remain lightweight and easy to clean. Our range of economy cable covers vary in widths of up to 38mm and can reach lengths of up to up to 9 metres shop now for a reliable, highly durable and cost effective solution for your loose leads and wires.
Are you looking for a more robust floor cable protector? Our Premium lightweight range offer effortless protection with an additional snap-open design and adjustable connection - so your wires won't need to be re-inserted between uses. Built from vulcanised rubber, our premium cable covers give long lasting protection, with heights of up to 30mm and lengths of 4.5 metres, your rubber cable protector can be fitted to almost all environments whilst remaining extremely durable and strong. Similar to the economy cable ramp, the premium range also come with gently sloping edges on either side create minimal impact to passers-by.