The TRP120S series profile depths are 120mm deep and are available in widths up to 720mm, other widths are available on request and feature a capacity up to 26,300kg. Perfect for all industrial industries, our TRP120 series aluminium loading ramps come with industrial strength rubber coating; providing sustainable grip for steel rollers, plant vehicles and all similar machinery.
The TRP130 series profile depths are 130mm deep and are available in two different widths, 450mm and 600mm. They feature a capacity of up to 58,000kg. Perfect for heavy duty industrial machinery with steel tracks.

Both ramp series are only available without edges.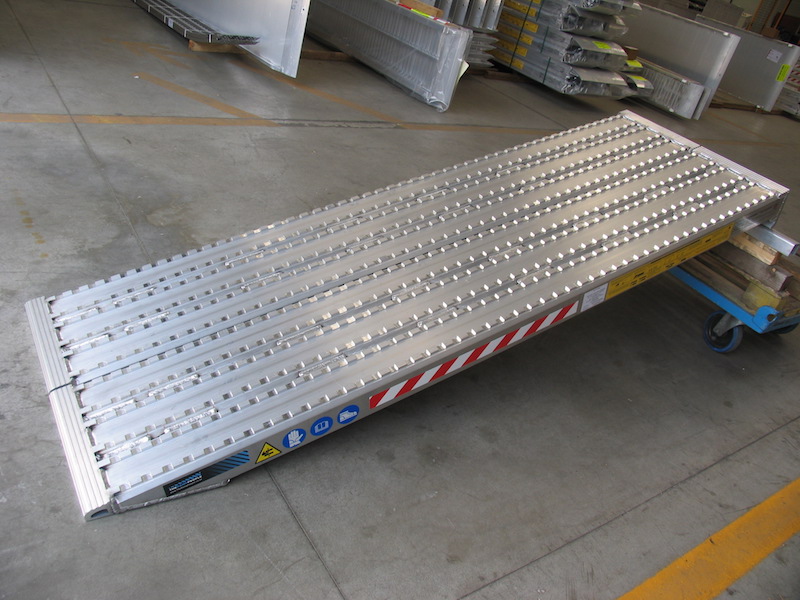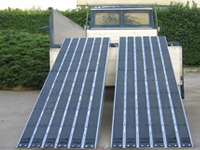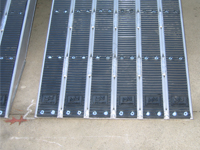 The Ramp People's range of industrial ramps are for heavy steel and solid tracked machinery and plant machinery. We offer two different kind of industrial ramps, rubber coated and milled surface ramps.
Available in various widths and lengths they feature capacities up to 58,000kg and are our strongest ramps.