Ramps for Steel Tracks with Rubber Coating - 720mm wide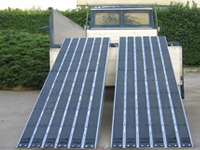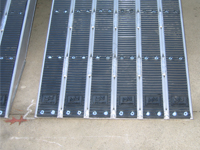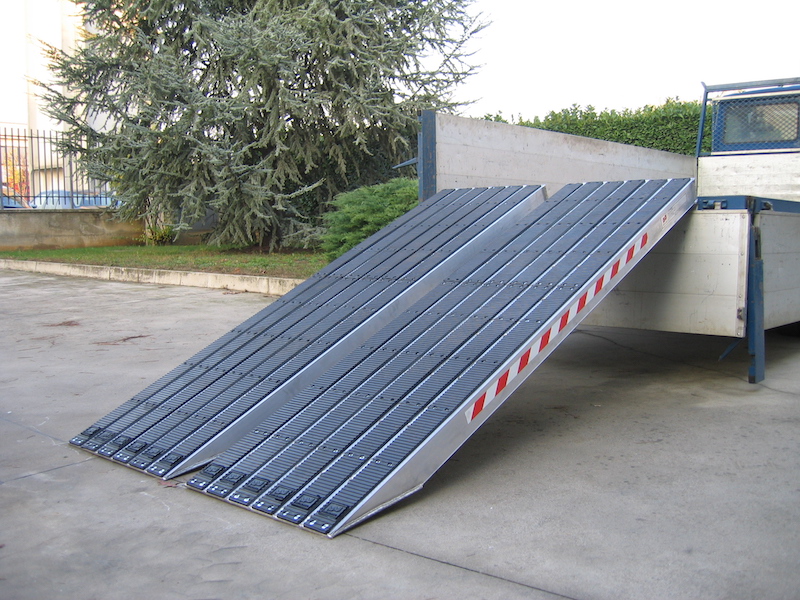 SKU
Capacity (kg)
Length (mm)
Max Load Height
Min. Load Height (mm)
Weight Per Pair (kg)
Width (mm)
Price
TRP120S/6/20 R
26,300
2000
600
450
196
720

£3,498.00

£2,915.00

TRP120S/6/25 R
26,300
2500
750
600
244
720

£4,098.00

£3,415.00

TRP120S/6/30 R
26,300
3000
900
750
291
720

£4,698.00

£3,915.00

TRP120S/6/35 R
19,149
3500
1050
900
339
720

£5,448.00

£4,540.00

TRP120S/6/40 R
14,362
4000
1200
1050
385
720

£6,192.00

£5,160.00

TRP120S/6/45 R
11,489
4500
1350
1200
433
720

£7,050.00

£5,875.00

TRP120S/6/50 R
9,574
5000
1500
1350
480
720

£7,914.00

£6,595.00

TRP120S/6/55 R
8,207
5500
1650
1500
528
720

£8,694.00

£7,245.00
The TRP120S series profile depths are 120mm deep, are available in the width 720mm and Feature a capacity from up to 26,300kg. Other widths are available on request.

The TRP120 series with rubber coating, available in 720mm width, offers a capacity of up to 26300kg. P>
Custom ramps available on request.