Fitting Instruction Guide
The Ramp People folding van ramps are the UK's best selling folding van ramp and are widely used by many different companies and businesses, such as industrial laundries, courier, logistics and delivery companies, catering companies, gardening businesses, amenity suppliers as well as for private use; such as motorcycle or disabled transport.
Fitting The Ramp People range of folding van ramps couldn't be simpler. The whole process can be carried it out in less than 20 minutes, see below for a guide: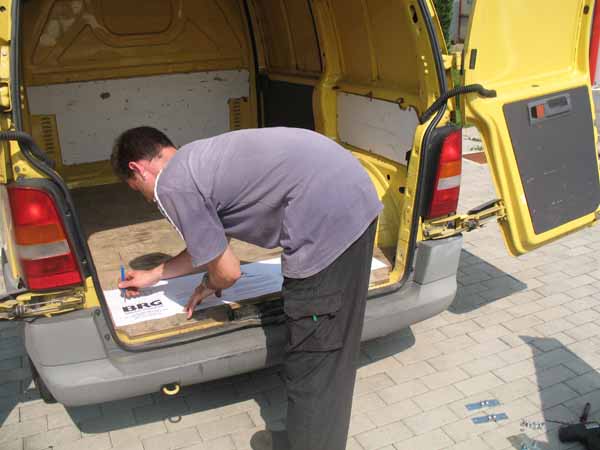 Step 1: Using the instruction leaflet supplied as a template, mark out the position of the holes on the van floor.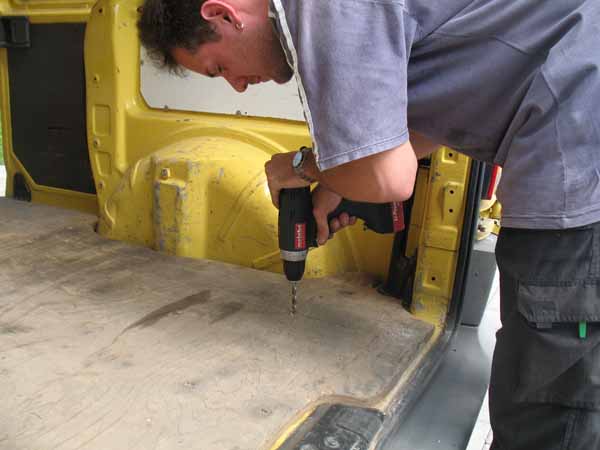 Step 2: Check that you will not be drilling into wires, pipes or anything else, then drill holes with a diameter of 10.5 mm.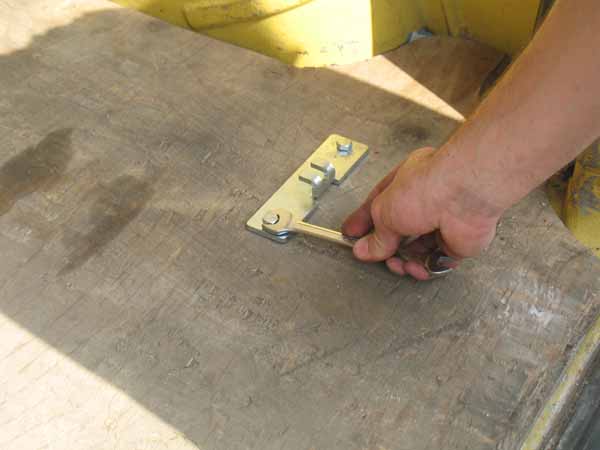 Step 3: Secure base plate(s) with screws washers and galvanised/stainless steel nuts.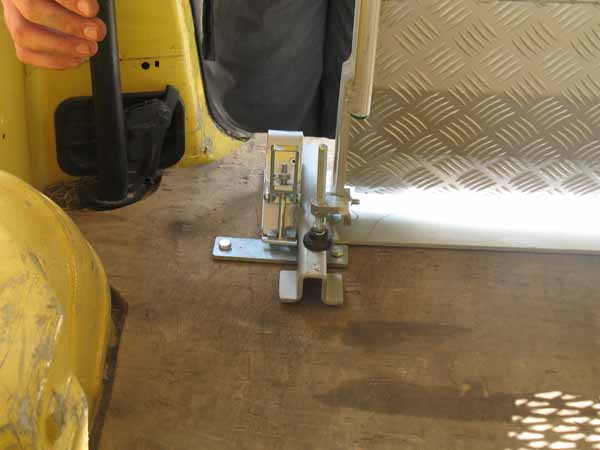 Step 4: With your holes made, you can remove the instruction leaflet, put the ramp into place and secure with screws.   
Alternatively you can change the standard fitting with the new and improved quick release system, which can be purchased here.