All manufacturing processes are carried out using the very best materials and equipment available. Please note channel ramps are only recommended for manual wheelchairs.
Attaching the ramps is simple and requires no modification of the vehicle being loaded, the step, threshold or car being loaded onto - channel ramps are small, lightweight and easy to handle but are not recommended for mobility scooters or electric wheelchairs due to their low ground clearance.
The Ramp People Wheelchair Channel Ramp Features Include:
Lightweight for easy storage and transportation
Perforated anti-slip surface or black grip surface
Ergonomic fold away handles
Unique lip design gives incredible grip
Unique design offers fantastic versatility
Folding and telescopic channel ramp solutions
Combination channel ramps which allow users to go up and over the threshold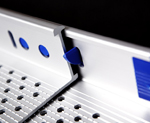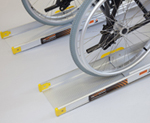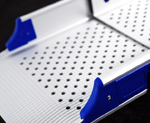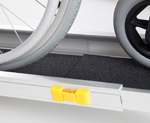 We manufacture several different types of premium channel ramp: Standard, Folding, Telescopic (with and without black grip surface) and combination up and over channel ramps.
Please browse our range of access ramps by clicking images above or by using the menu bar at the top of the page.
The Ramp People are proud members of the BHTA and full subscribe to the BHTA Code of practice.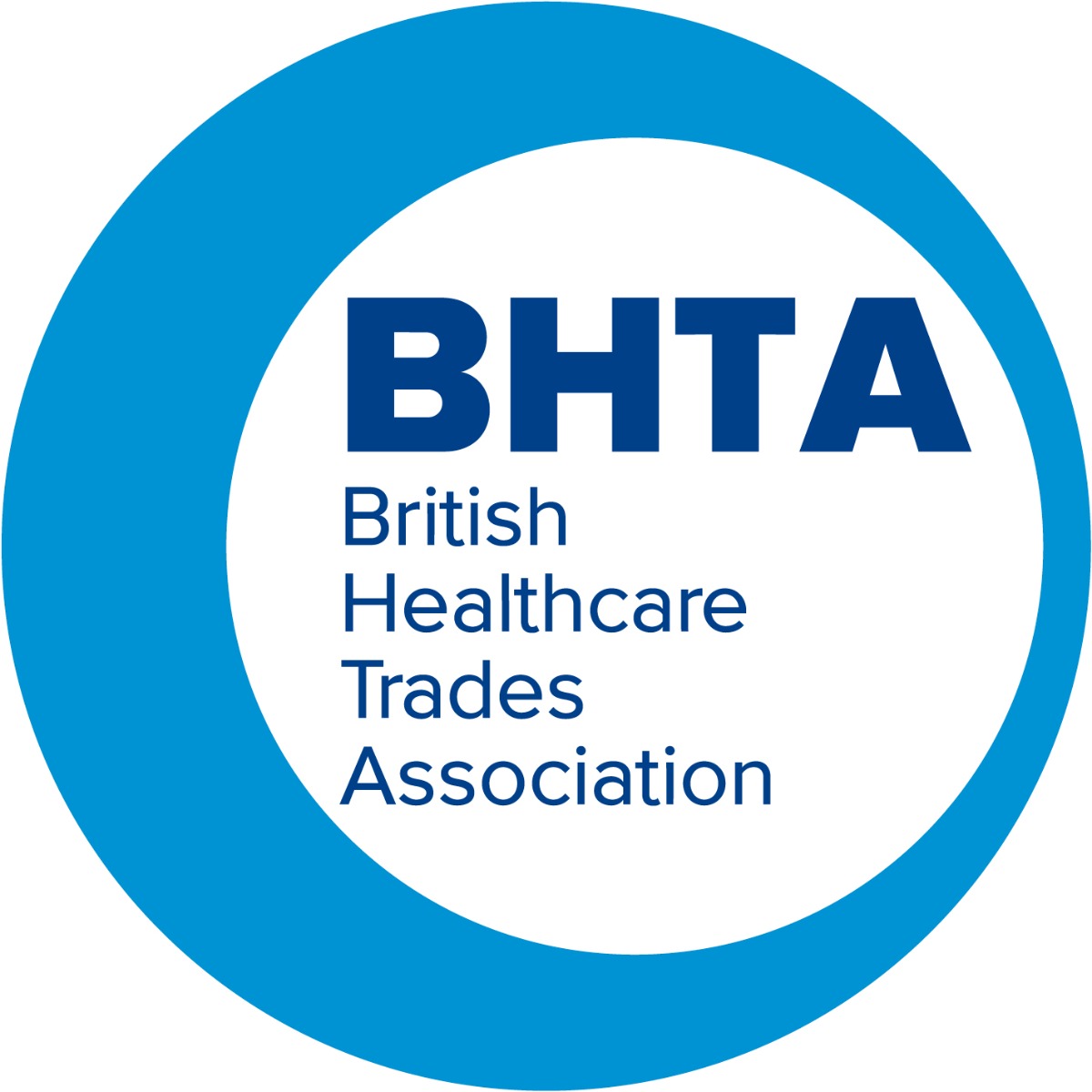 The Ramp People's channel ramps are the UK's best-selling wheelchair ramps available on the market. Their ultra-lightweight structure and non-slip surface are used extensively throughout the NHS and healthcare industry. read more
Whilst the channel ramps can be used for wheelchairs, they are not suitable for mobility scooters or electric wheelchairs due to their low ground clearance. The channel ramps for sale with us online can withstand capacities of 400kg; choose between premium of economy channel ramps to suit your needs.
All our channel ramps come with anodised aluminium kerbs that prevent stains and corrosion, giving you long lasting support, and all of our ramps with a C at the end if their product code are curved, which assists the user with ground clearance. Complete with fold away handles and ergonomic design – you can store your new channel ramps with ease and take them anywhere you need.