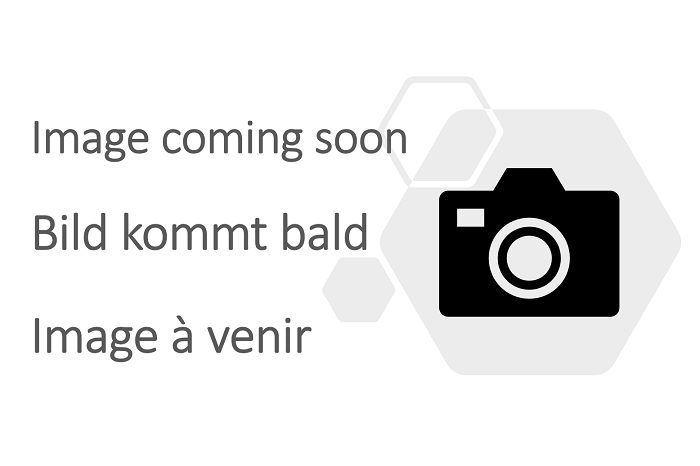 Heavy Duty Speed Bump Kits 60mm High (10mph)
The heavy duty speed bumps of The Ramp People are made from high-density recycled rubber. These ultra-resistant speed bumps are also equipped with an internal steel plate, which makes them more durable and able to withstand heavier loads. Each middle section has a painted black and yellow half, with 8 reflectors for the cat's eyes per medial section, making it more visible at night. Universal fasteners for bitumen or concrete are provided.
The 60mm speed bump kits have been designed to be comfortably traversed at speeds of up to 10mph.
***PLEASE NOTE, the end cap are out of stock until early June***
***All orders will be dispatched but the end caps will follow once back into stock***
| | |
| --- | --- |
| Length (mm) | 1000-8500 |
| Width (mm) | 450 |
| Height (mm) | 60 |
| Weight (kg) | 22-207 |
| Capacity (kg) | 60000 |
Bolt Down

Easy to Fit

Fixings Included

Free Drill Bit

High Visability

Includes Cats Eyes

One Year Warranty

Leave Outside

Free UK Mainland Delivery*
Ramp Length & Load Height
Buy With Confidence
The Ramp People value transparency in all of their business transactions and want you to be able to buy from us with confidence. We have taken a number of measures to ensure that this is possible. These include:
Speedy Delivery
We aim to despatch all of our orders within a maximum of 48 hours after they have been received. Next business day delivery is included free of charge as standard, although other shipping methods are available at an extra charge.
No Quibble Returns Policy
All non-faulty stock items can be returned within 14 calendar days of purchase for a full refund. If you aren't sure how to choose the correct ramp, do give our friendly sales team a call.
Fully Secure Payment Processing
The Ramp People are proud to use Sage Pay, one of the world's fastest growing E-Commerce Payment Providers to process all of our transactions. Sage Pay encrypt all of your payment details to the highest level possible, ensuring that none of your personal details are passed on to third parties.
See What Other Customers Say About Us
It's always comforting to be able to see how other customers have rated an Ecommerce Retailer. See what our ratings say about our fantastic service and products by viewing our Trust Pilot reviews on the website.
Speed bump kit 60mm high, for high load, up to 20 tons per axle, total lengths available from 1000 to 9500 mm. If you need longer kits, contact us.
Each middle section is 1000mm long
Capacity 60,000kg - 15,000kg per tyre, 30,000kg per axle 
Kits from 1500mm have two tips included
We provide suitable fasteners for bitumen and concrete
Reinforced steel reinforcement plate
We provide a free SDS Max drill per order. Please add to your cart
Please read the Speed Bump Installation Guide before fitting

All pictures shown are for illustration purpose only. Actual product may vary due to product enhancement
Please note, when specifying the required speed bump, we recommend selecting the lowest possible height to ensure maximum clearance for the greatest number of vehicles.
Heavy Duty Speed Bump Kits 60mm High
1000mm
Middles: 1
End Caps: None
Weight (kg): 22
1500mm
Middles: 1
End Caps: 2
Weight (kg): 31
2500mm
Middles: 2
End Caps: 2
Weight (kg): 53
3500mm
Middles: 3
End Caps: 2
Weight (kg): 75
4500mm
Middles: 4
End Caps: 2
Weight (kg): 97
5500mm
Middles: 5
End Caps: 2
Weight (kg): 119
6500mm
Middles: 6
End Caps: 2
Weight (kg): 141
7500mm
Middles: 7
End Caps: 2
Weight (kg): 163
8500mm
Middles: 8
End Caps: 2
Weight (kg): 185
9500mm
Middles: 9
End Caps: 2
Weight (kg): 207
| | |
| --- | --- |
| SKU | TRP-SP6 Kits |
| Capacity (kg) | 60000 |
| Height (mm) | 60 |
| Length (mm) | 1000-8500 |
| Light Reflector | Réflecteurs Cats Eyes |
| Recycled Rubber | Yes |
| Supplied with Fixings | Yes |
| Weight (kg) | 22-207 |
| Width (mm) | 450 |
| One Year Warranty | Yes |
| Bolt Down | Yes |
| Easy to Fit | Yes |
| High Visability | Yes |
| Leave Outside | Yes |
| Capacity per Axle (kg) | 30,000 |
| Capacity per Tyre (kg) | 15,000 |
| Speedlimit (mph) | 10 |